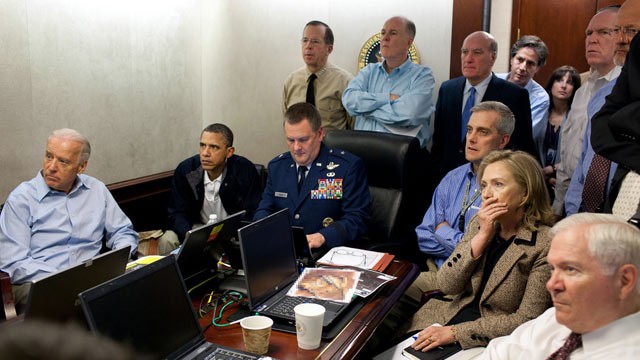 by Dr. Boyce Watkins, YourBlackWorld.com, Scholarship in Action 
I took a look at an ABC News picture of President Barack Obama sitting in a Situation Room with lead advisers watching the assassination of Obama bin Laden.  Everyone had a tense look on their face, as 10 years of hard work suddenly came down to the wire.  I couldn't help but notice, as I scanned all the faces across the room, that there were only two women present (Hillary Clinton and another woman in the back), and one bi-racial black man (President Obama).  Every other person in the room was a white male. 
What startles me the most is that millions of other Americans can look at this picture and see absolutely nothing wrong with it.  The "white guy's club" has always been the status quo in leadership positions.