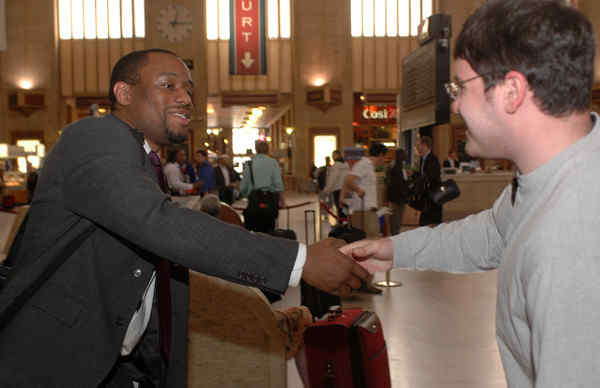 TEMPLE UNIVERSITY hip-hop scholar Dr. Marc Lamont Hill and I are sitting side-by-side on a Friday-afternoon Acela to Washington where he will be on a too-large panel giving a report card to President Obama.
Hill is Philadelphia's best-known and most visible African-American academic specializing in hip-hop, youth culture and controversial opinions.
The panel, at the New York Avenue Presbyterian Church, draws about 225 interested citizens, more than 95 percent African-American. Most have grievances about America and no panelist hands Obama a straight A grade. Hill gives him a C.
I take a seat in the back of the fifth-floor hall, one row in front of a Beyonce-beautiful woman in a skin-tight, let's-go-clubbing dress and push-up bra.